After taking admission IGNOU student want to know about own study material. Students now can view/download Study Material free of cost from the University website (www.ignou.ac.in).The study material of IGNOU is available on the egyankosh website .The study material will be presented to the students in printed and soft copy format.  The study material will be divided into different modules and in different languages. 
The Self Instructional Material is self contained, self directed and complete in itself, and regarded as Teacher-in-Print. The Study Material is designed in such an excellent manner that help the student to study on his own. Using book or study material provided by students IGNOU. Can solve the assignment of all questions. All question papers can be solved. These study material / books are not only useful for an assignment, but also important for preparation of term end exams. You know, so, it is very difficult for you to download.
Also read : Home – IGNOU Project Zone
Also Read : eGyanKosh: Home
How to check Study Material Status?
Visit the official website of IGNOU.
Candidates need to go to "About IGNOU" dropdown and select "Divisions"
All the avaIlable divisions will appear on the screen.
Select the "Material Production & Distribution Division (MPDD)" option.
Now, candidates need to click on "Study Material Status".
The study material status depending upon the different IGNOU academic sessions will appear on the screen.
Select your enrollment no and your session.
A login window to check the study material dispatch status will appear on the screen.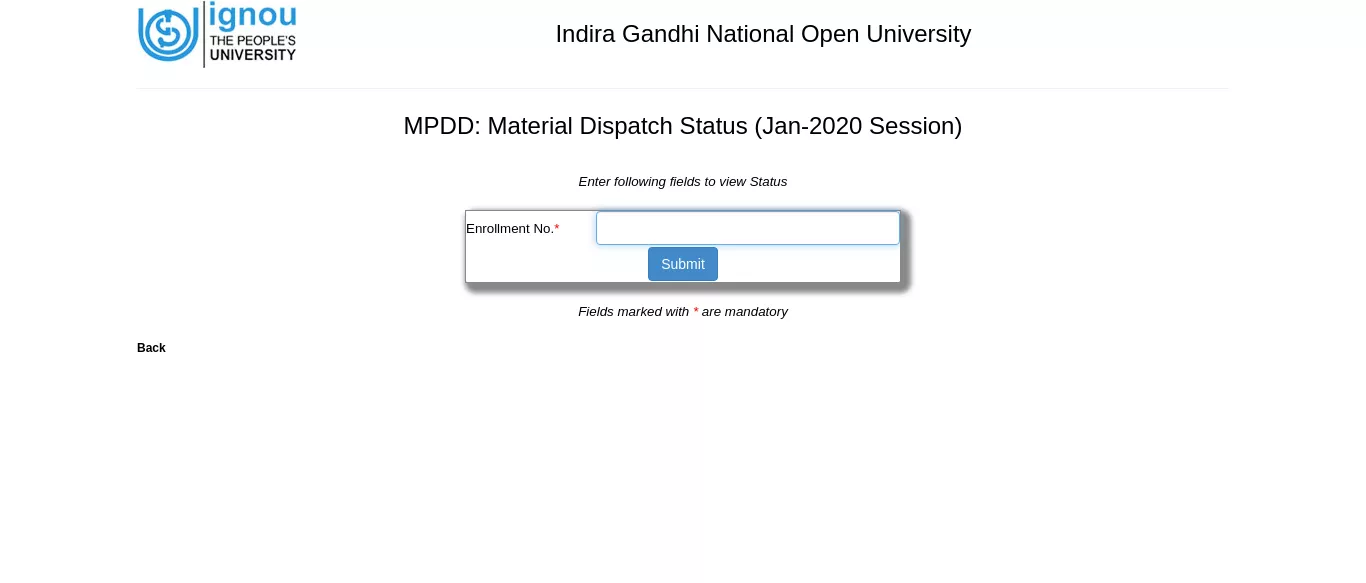 Enter the enrolment number in the given space.
Click on the "Submit" tab.
The study material status of IGNOU will appear on the screen.

How to Download Study material in IGNOU ?
---
In addition of providing printed Self Instructional material, the University has also provided the digitized copy of the learning material on University's dedicated web portal e-Gyankosh. You can visit the e-Gyankosh and download the study materials.
www.egyankosh.ac.in